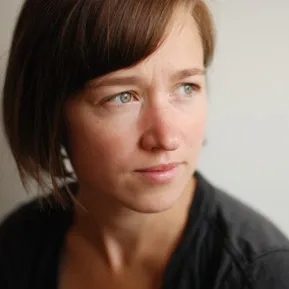 Malena Ringsell, born 1974 in Umeå, Sweden, lives and works in Stockholm. Malena started her jewellery and accessory label Ringsell in 2003. She earned a BA degree in Silversmithing, Jewellery and Allied crafts at the London Guildhall University. She has also received a Masters Degree at Konstfack, University College of Arts, Crafts and Design, Stockholm.
Between her years in education Malena spent three years as design assistant with London based jewellery designer Johnny Rocket. There Malena worked with tour and promotional outfits for artists and made jewellery for catwalk shows by several well known London designers - Julien Macdonald, Maria Chen Pascale and Owen Gaster - and major labels - Gucci and Givenchy. The clientele included high profile artists such as Kylie Minogue, Jamiroquay and Boy George.
Malena carries her own label collections, all in sterling silver or made to order in 18k gold. Working mainly with thin square wire she tries to create light and well-balanced pieces. Inspiration is drawn from geometry and the decorative art deco period. Every set piece is handcrafted in Malenas workshop in Stockholm.
Malena also makes gifts and specially commissioned designer rings for weddings and engagement. Collaboration with Swedish fashion designer Carin Rodebjer, called Ringsell for Rodebjer, started in 2003 (www.rodebjer.com).